Chris M. Muench
Chief Executive Officer
Chris Muench is the President and Chief Executive Office at C-Labs, which he founded in 2009 and focuses on Solutions for the Internet of Things. He brings twenty-five years of industrial automation software development experience and passion together in C-Labs to deliver exceptional solutions for today's modern factory automation environment. Chris has delivered solutions while working at Siemens Energy and Automation and at Microsoft. He has technical expertise in Windows Embedded, Cloud- and Mobile Computing, Natural User Interface (NUI) and Experience (UX), and advanced communication protocols including OPC. His credentials include a Bachelor in Data Technology and he has been a Microsoft MVP for ten years.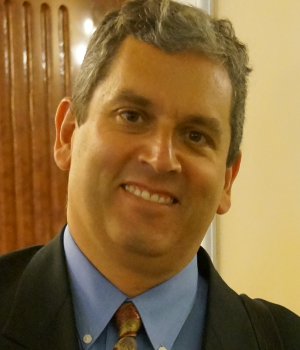 Markus Horstmann
Chief Technology Officer
Markus Horstmann joined C-Labs in January 2015 as Vice President of Engineering. He brings deep expertise in the promises and challenges of Cloud Computing to C-Labs. Over the previous 19 years, he has led engineering teams and projects at Microsoft in a variety of Program Management roles, including Group Program Manager and Director of Program Management. He worked in areas ranging from Windows Core Operating Systems, over middle-ware platforms like COM/DCOM/COM+ to Azure Platform components like Service Bus, Notification Hub and Access Control. Most recently, he applied Azure Platform components to the challenges of Internet of Things, where he realized that the most interesting challenges lie in the three-way convergence of traditional "on-premise" IT, operational "factory floor" technologies and the cloud.